1. Purchase policy
Once you buy EncrypGig product, your data limits for encryption/decryption and number of requests will be automatically updated on your dashboard.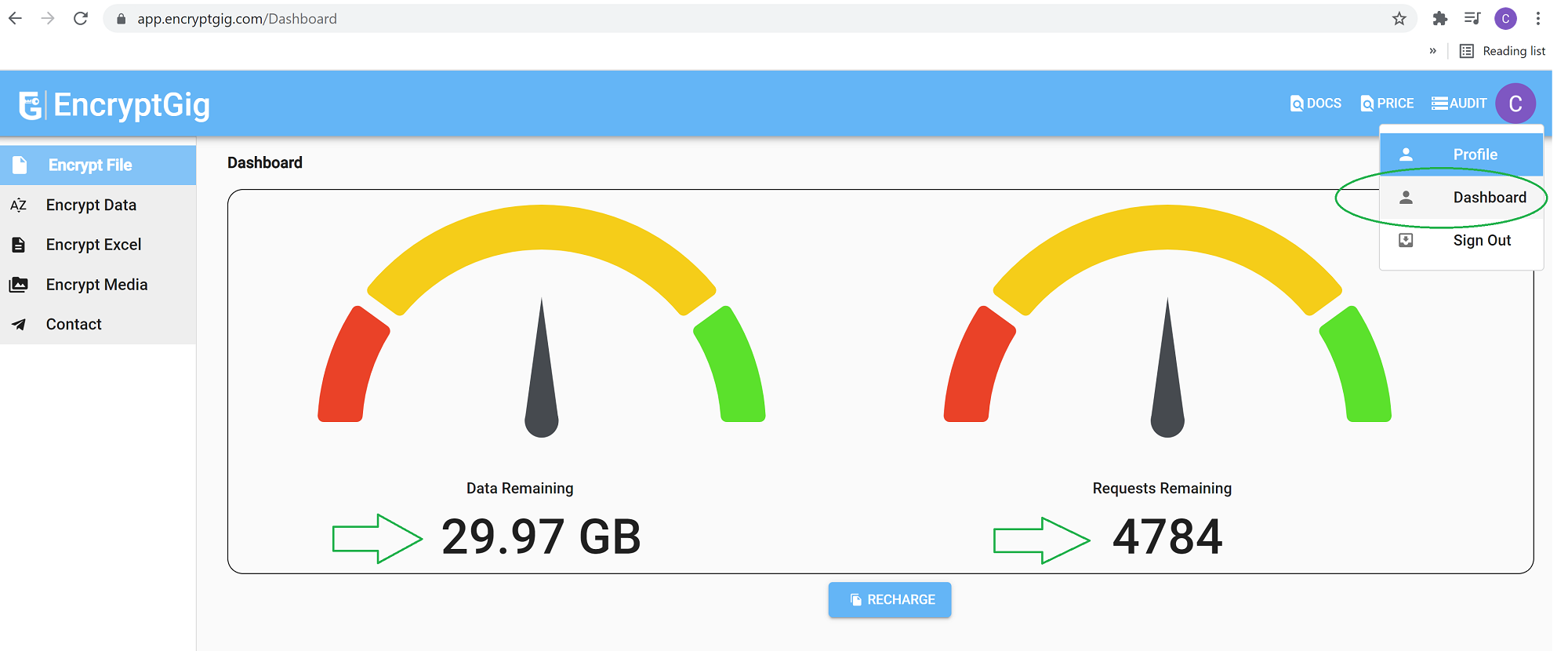 2. Cancellation and return policy
In case your transaction gets cancelled while you make a payment, your money will be automatically reversed on the account/card through which you've made the payment within 24 to 72 hrs. In case still face the issue, please reach out us on contact@encryptgig.com
3. Billing policy
We charge based on SaaS (software as a service) model, i.e. data size you encrypt/decrypt and number of requests you hit. Additionally, you can always see your usage and data/requests remaining on the dashboard.